Battlefield Advantage
{ $dispatch('init-history-swiper') })">History
Battlefield Equipped
Careers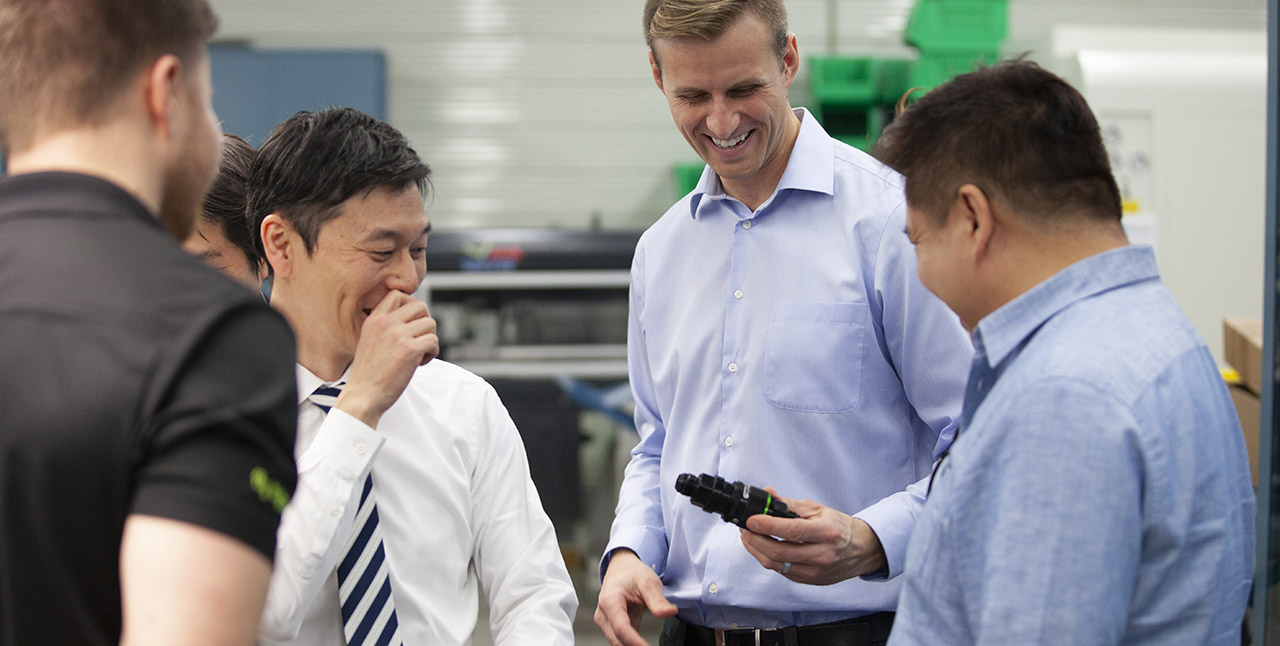 Tailored COTS parts to your
exact
specifications
Instead of bending your application to meet the configuration of our products, we meet customer end connect and exact product modification needs through immediate product changes without additional delivery times or costs.
What the
Battlefield Advantage
means for you and your application.
Have you ever found yourself purchasing a fluid power or mechanical product that failed to meet your requirements? Most suppliers simply tell you your application is outside the specifications of their component and that is where their help ends. You have committed to the footprint of the failed part and there is no solution available from that same supplier. If it is not in their catalogue, it is not available. Your supplier just abandons you and you need to start all over with little chance of landing with something that fits in your available space claim.
You may experience having a Battlefield product that does not meet every aspect of your application as well. It has happened before. However, when this happens, we immediately go to work to find a way to overcome the challenge with the same footprint and at light speed. We have redesigned internals and externals and even used different materials when required to "get it right".
You can count on Battlefield to do everything required to overcome unforeseen or unexpected technical challenges and take on your issue as if it's our own. We carefully look at our product failure mode and rapidly redesign around that issue. To date, we have never faced a technical design failure of our products that we were unable to overcome to the complete satisfaction of our customers.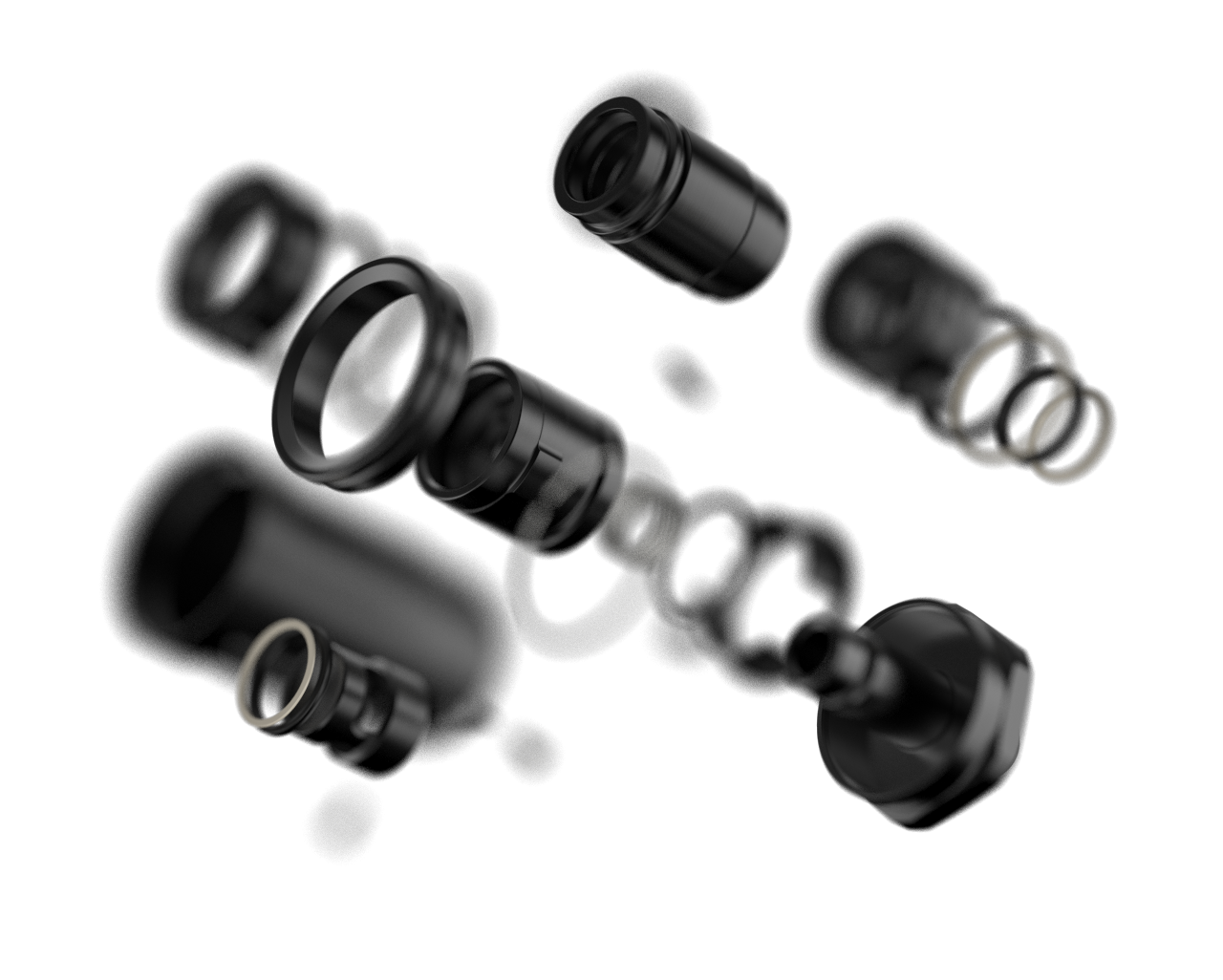 The most
modern and future proof
products available.
We continuously review breakthrough technology to ensure our agile team has access to the most productive and advanced equipment, software and hardware available.
Our UAV and Land Systems customers are ensured the most future-proof and feature rich products available as we will never discontinue producing a part used in any military application.
over one million
flight hours
extreme
temperature
range
in-house
3D printing
From design to prototyping, testing and manufacturing, we proudly do it all right here in Cayuga, Ontario, Canada.
Our single town location and private company ownership enables us to have unmatched agility while enabling decisions on new project development to happen immediately.
Battlefield Opens It's Doors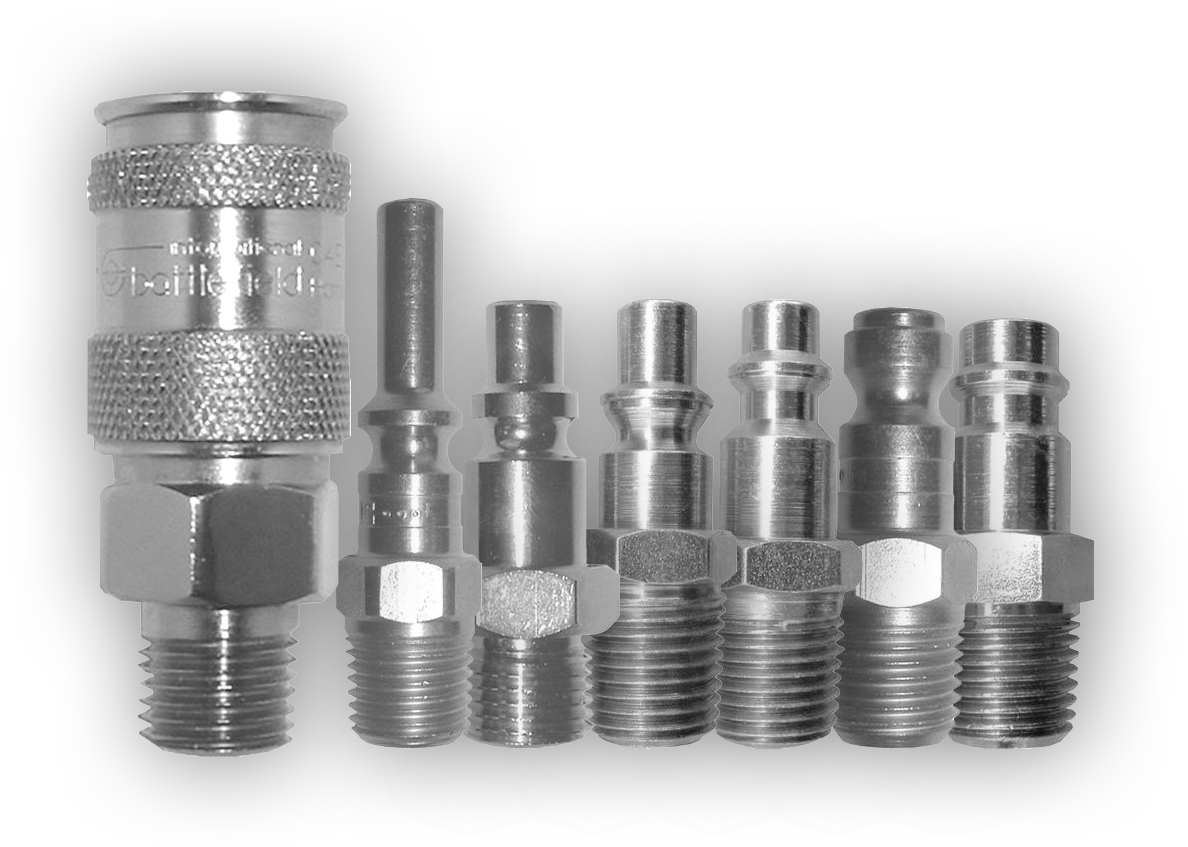 Battlefield International first opens its doors in Hamilton, Ontario and soon after moves to our current location found on Kohler Road in Cayuga, Ontario. We released our All-in-one quick disconnect series.
First UAV Customer Secured, 01Y and 02Y Series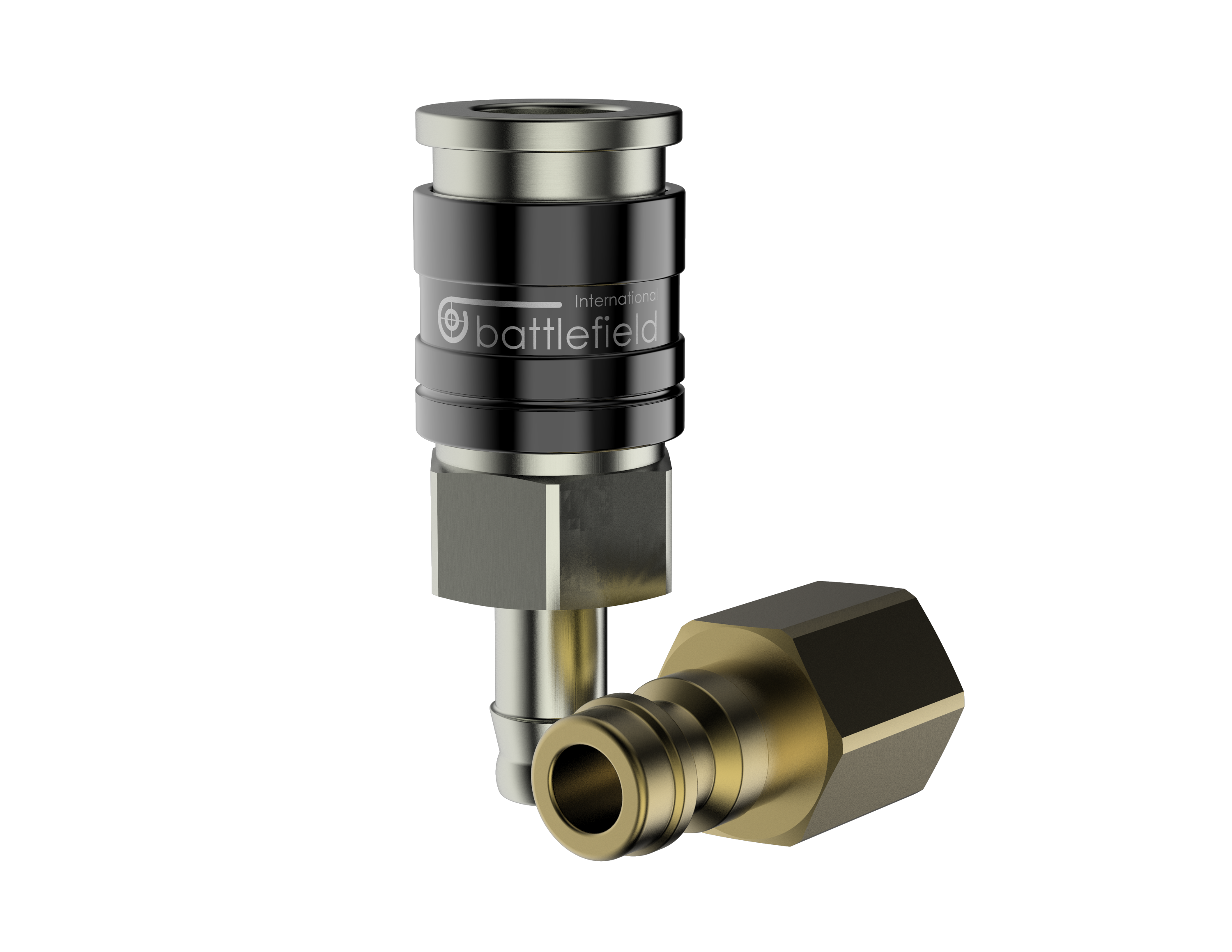 Secured and began work with Textron AAI on the Shadow UAV platform. We release the 01Y and 02Y quick disconnect series.
EnduroLink is Born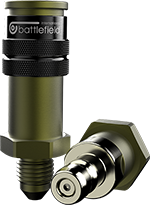 We design and begin manufacturing of EnduroLink/EL Series.
Control Rods a Fuel Bladder and Electronic Fueler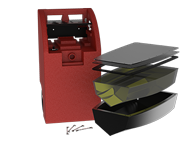 Our CA Series of control rod linkages are created. A revolutionary new fuel bladder design is unveiled along with a new electronic fueler system.
Posi-Fuel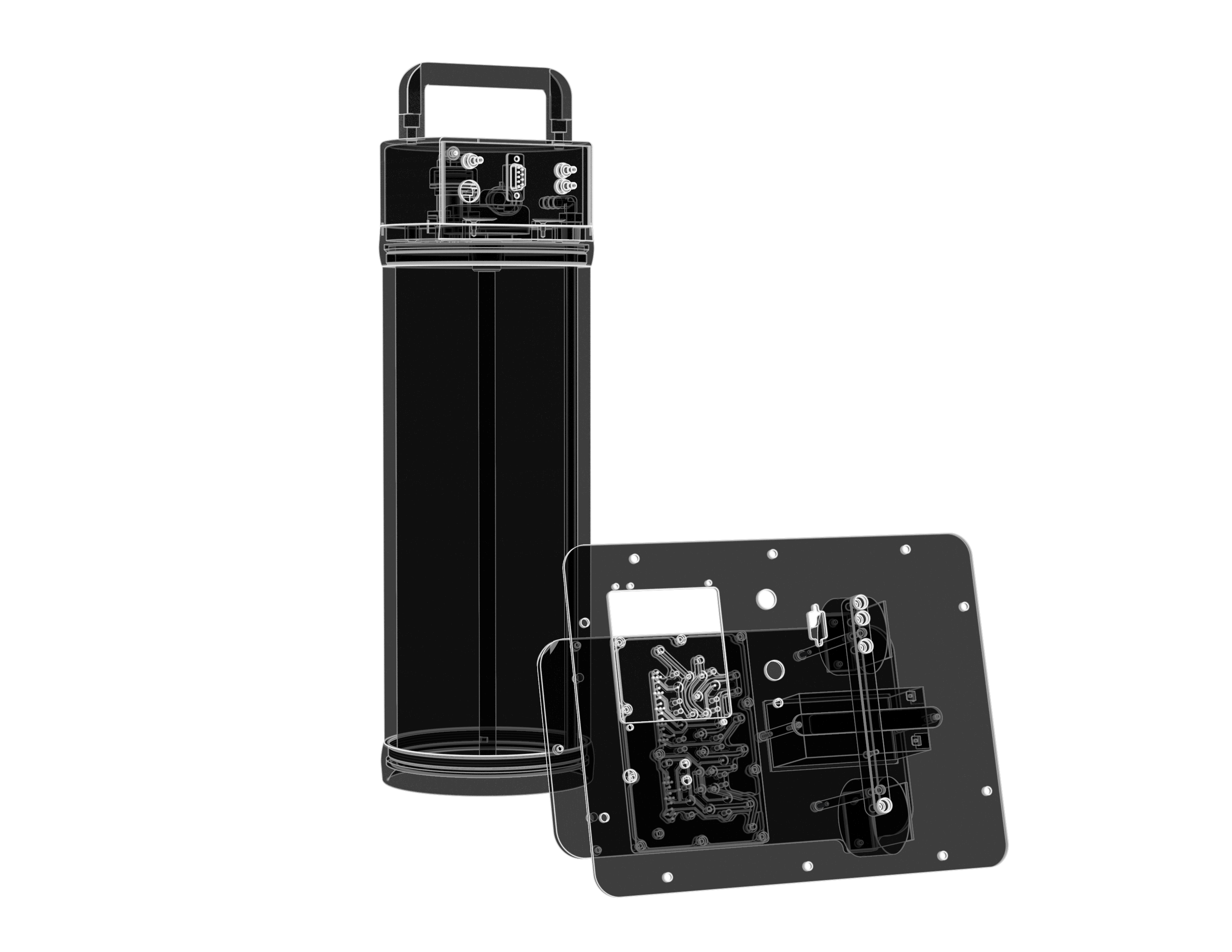 Battlefield Attends AUVSI, Deaerator is Created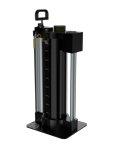 At our first trade show, Battlefield International exhibited at AUVSI Unmanned Systems.
Fuel Bladder Patent Secured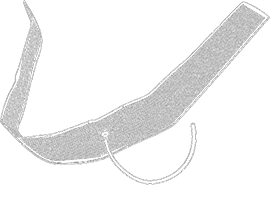 A patent for our revolutionary fuel bladder design is secured.
Servo Saver is Born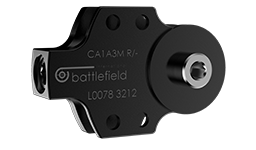 UAV servo savers rejoice, the Servo Saver SS Series is born with a built-in clutch system that prevents your servos from burning out.
LS Series & DL Series Released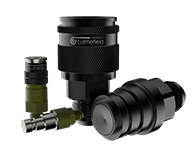 We get to work on 2 new quick disconnect series. LS Series is designed to fewer spares and experience less coupler-related vehicle down time, reducing repair requirements. DL Series is designed based off of our world-standard EnduroLink™ couplers, DL Series enables connection and disconnection without any fluid loss.
VL Series is born, we enter into the Land Systems Market while expanding facility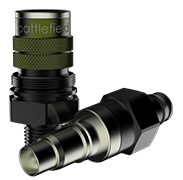 GDLS Contract announcement brings Battlefield International into the land systems market. VL Series is designed and we expand into our second facility on Link Road, just minutes away from our main plant.
HP Series and MC Series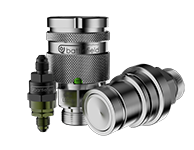 HP Series is made as only high pressure quick connect fluid coupling series available designed first to meet MIL-DTL-25427B and MC Series is designed for use in the UAV unmanned air vehicle industry, enabling fuel flow in one direction only.
Preparing for the Future and lots of new Series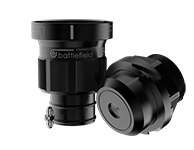 Purchase of 30 acre property on Highway 3 in Cayuga, Ontario. We are now beginning the process of securing the required zoning with the hopes of enabling a long term consolidation move while enabling future expansion. We create HC/HR valve series along with HF Series.
FW Series and HT/LT Threaded QDs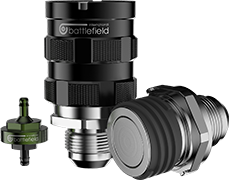 We create a new filter series, FW Series. HT and LT Series are high-performance, high pressure, thread type couplings that can be coupled by hand or with the aid of a spanner tool to overcome limited system pressure.
ET Series begins a New Era for Quick Disconnects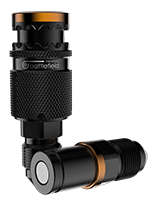 We once again redefine the quick disconnect product group by releasing ET Series(EnduroLink 2.0). The evolution of a legendary UAV quick disconnect coupler.
New Website Unveiled - Beta Released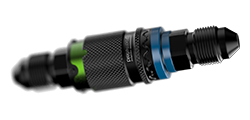 Battlefield is creating a brand new way to experience our products and company. We have released the limited beta as we continue to improve and fill our catalogue of extensive product ranges.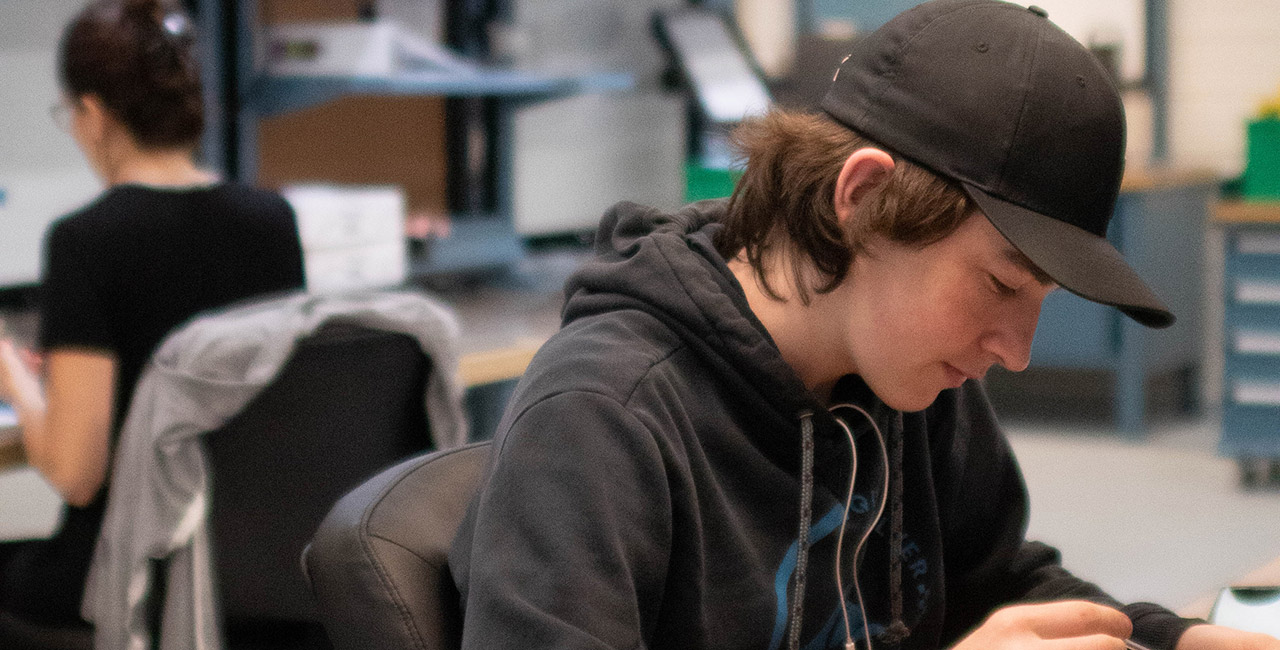 Join our family.
Join our team.
Here at Battlefield International, we're always excited to introduce new people like you to our family.
Whether you're a CNC operator, design technician, creative designer or skilled in other roles, we're always happy to implement your personality, skills and experience into our team.
There are currently no vacant positions at Battlefield. Please check back soon as we are often hiring!