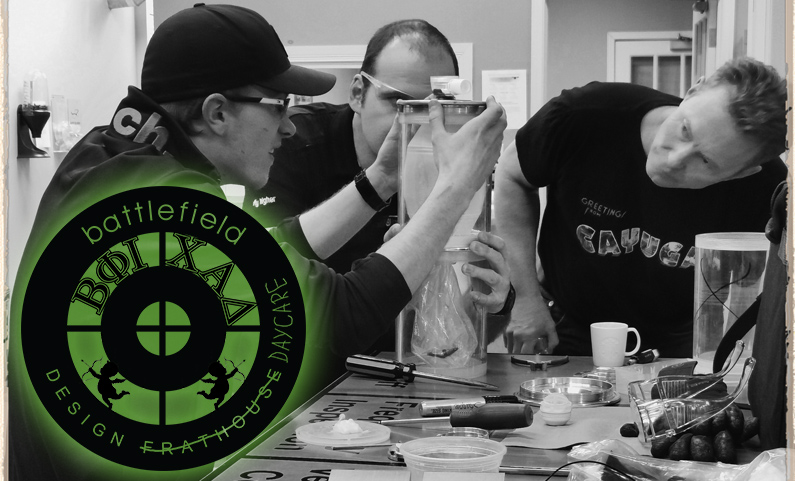 Looking for Purchasing and Supply Chain volunteers to help with our COVID 19 fight. Battlefield International Inc. Is looking for volunteers to help us speed along the realization of our automation kit for manual ventilators we are developing at light speed. We have been developing this under the full direction of our medical friends at Hamilton Health Sciences. Right now, there are innovative people doing their best to design ventilators all over the world. There are lots of great ideas and we wish every developer well. Our approach is one where we are trying to include the best possible control and adjustability to enable doctors to vary the most parameters they wish to have access to for unique patient needs. Watch the Ventilator test: https://www.youtube.com/watch?v=rjoUI0ke4Uc After extensive meetings with local medical experts to ensure our approach will be the best technically it can be, we are having our final design meeting tonight. Our designers are working right through until morning to finalize the design and lock it in. First thing tomorrow our CNC programmers and machining staff are going to work as long as possible Tuesday, right through the night if necessary to be sure the parts are available the first possible moment. Our staff are donating their overtime to this cause and have a passion for getting this done. We are still doing our best to meet our Aerospace and Defense customer needs during regular work hours. Once our design is locked in, we will be identifying performance characteristics required for many ventilator control panel valves, timers, flow controls, pneumatic circuitry and fittings. The task we need help with is to locate volunteers who will go online and try to locate products that both meet the specifications of each component. But it's also critical that they are also available in quantity. Interested parties should send their resume's for these volunteer positions to [email protected]. As soon as our product fully meets the preferred criteria the medical community would like to have, we will be releasing the design and drawings online so it can be copied and produced by any company or people that are able to produce them to help this cause. I can promise you, should you be able and willing to help, the negative effects on the mood of all of us when pondering this unfortunate pandemic with be replaced in part with hopefulness. We will be choosing who to work with by locating the most experienced, quick and dedicated people we can find. Pneumatic systems experience would be another helpful quality. -Stephen Fenton, President Battlefield International Inc.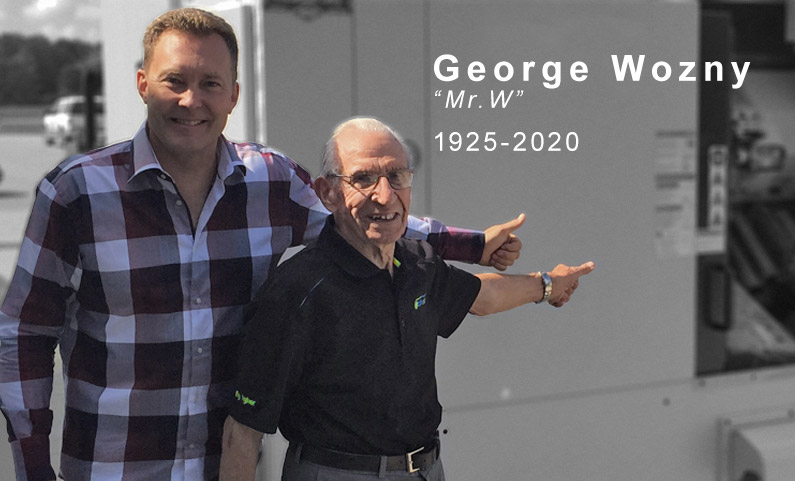 Battlefield lost one of our most important company pioneers on Feb 3rd, 2020. George Wozny is the father of one of our owners and the father-in-law of the other. From a company perspective, it could be stated that Battlefield would not exist today had Mr. "W" (as he is fondly known) not taken part in our small business startup and helped us every step of the way after that. He retired after working 35 years at Stelco only to spend his next 29 years helping us many times around the clock from 1987 at our previous business right through until 2016 for Battlefield. Mr. W helped us manufacture ISO Cylinders, build control panels, performed our pickup and delivery tasks and generally poured himself into any area of our business that required help. His curiosity for all things technical, coupled with his enthusiasm for our company goals, his encouraging heart and focus on others, set him apart from the rest of us. He will be sorely missed.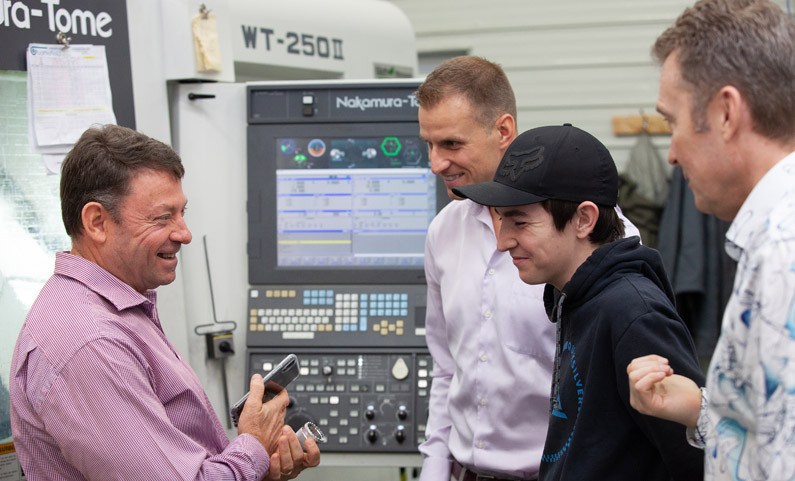 We were pleased to have a technical visit from one of our most valued UAV customers. Orbital UAV's Supply Chain Manager travelled all the way from Australia in order to view our facilities and witness our processes. Discussions led by our customer included valuable potential improvement suggestions we will implement to ensure a more seamless and cost effective business relationship. We look forward to an even deeper and more involved business relationship with Orbital moving forward and will do everything we can to ensure the unique requirements of Orbital are met. Visit Orbital UAV Austrailia: https://www.orbitaluav.com/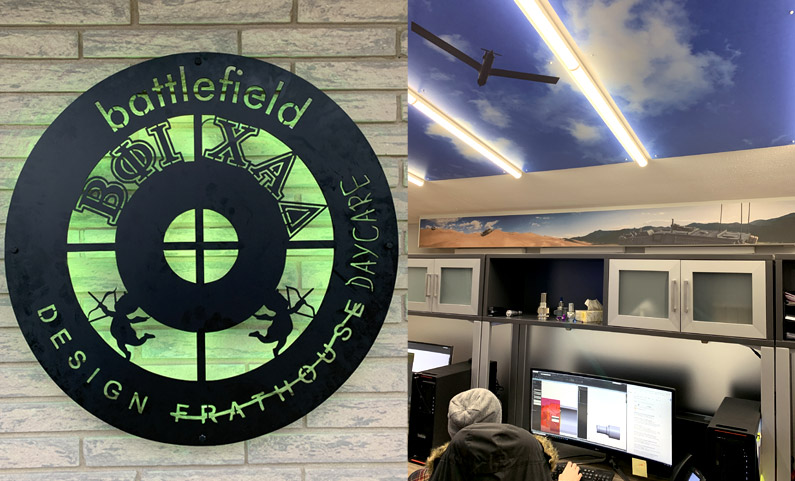 Battlefield decided to have a little fun in setting up our temporary design house. All of our designers and creative departments are combined here in the house at 1656 Kohler Road. We decided to try some different artistic design ideas to motivate and create a fun environment for our world class design team. Eventually our designers will be able to move into our expansion facility we are working on presently. We hope to use some of these design ideas in an even grander scale at our new world class creative and design departments that will be integrated into the expansion.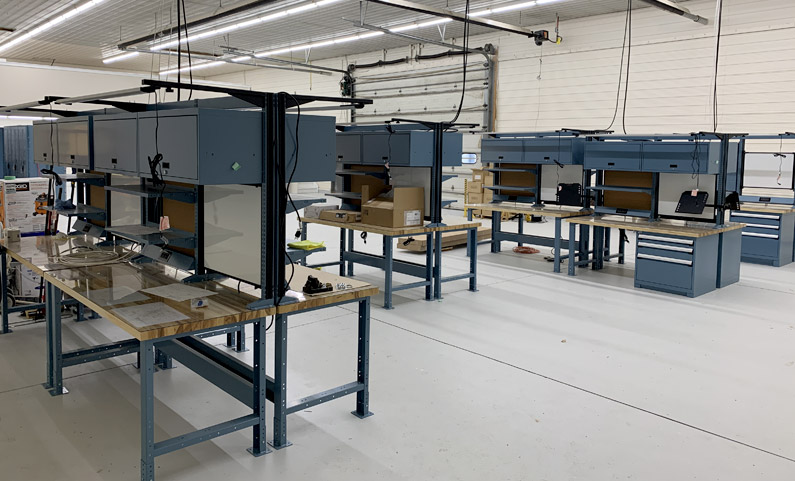 Battlefield is making great progress on our new Munsee Plant 3. We are looking forward to moving our assembly and shipping departments here late January or February 2020.