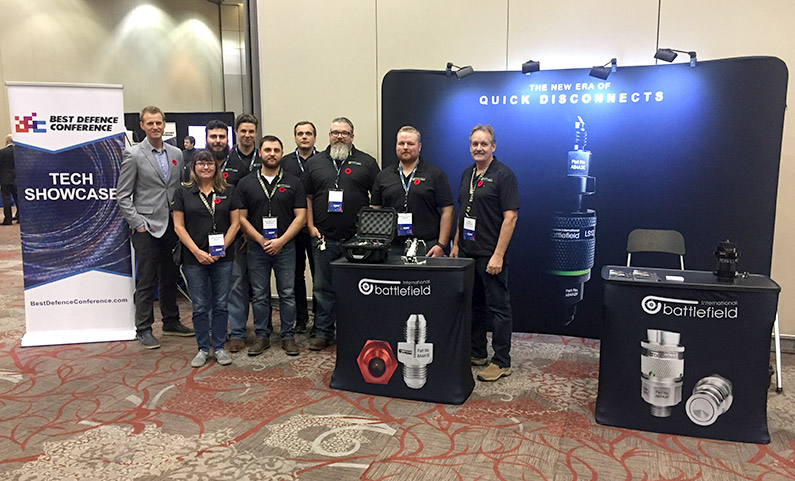 Several of our Battlefield machining team members were guests in attendance at the "Best Defence" show Monday in London Ontario where we were exhibiting. Our team were able to see first-hand exactly where our Land System series LS and HP Land Systems quick couplings are integrated onto one of the most sophisticated light armored vehicles available.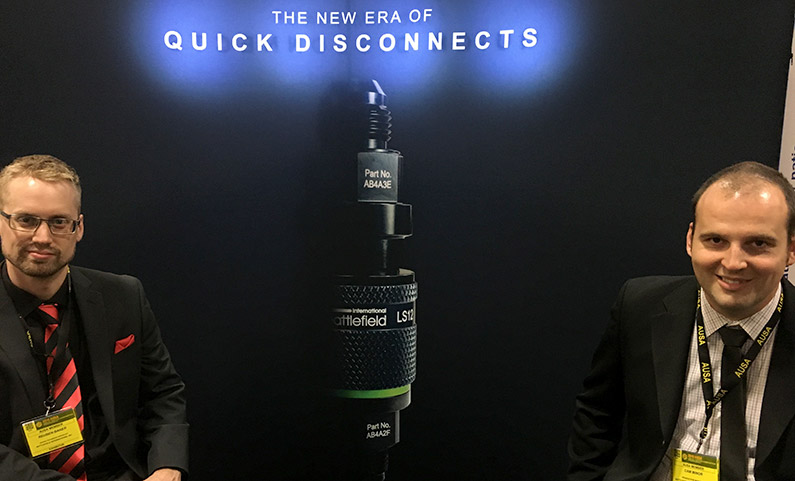 Battlefield is having a great time here at AUSA in Washington DC. We were pleased to have a great visit with Jupitor. Jupitor is Battlefield's official distributor in Japan. We were able to arrange some valuable engineering meetings with existing and new customers as we work towards being the dominant fluid power manufacturer supplying the global Land Systems market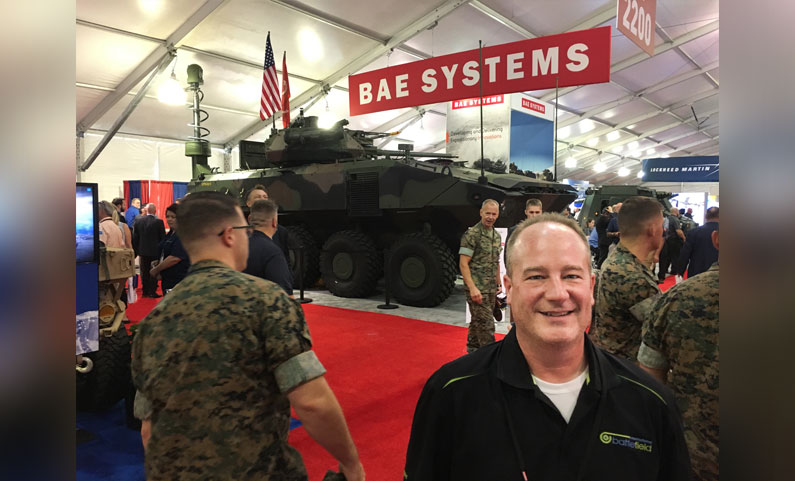 Here at Battlefield International we work hard to involve our staff in tradeshows all over the world. Here, our Operations Manager is seeing first hand the vehicles and vessels that operate with our quick coupling products at the Modern Day Marine Show located in Quantico, Virginia.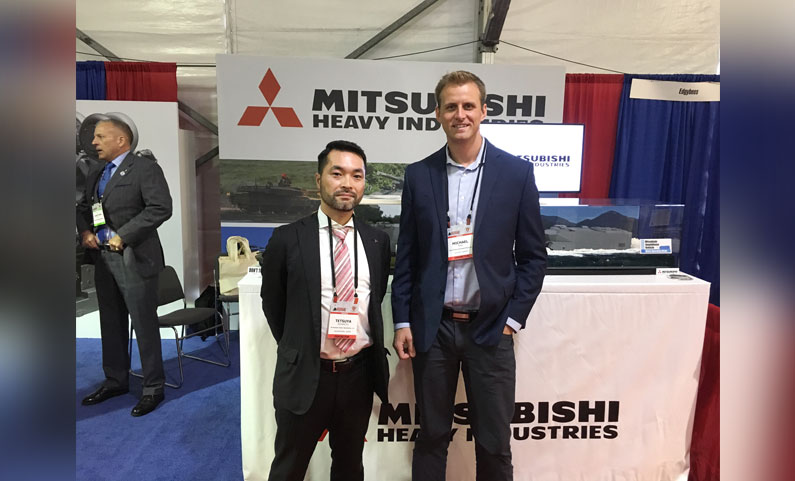 Battlefield International is pleased to be forging deeper relationships with existing customers and fostering relationships with new contacts enabling us to be well on our way to being the quick disconnect leader in the land system and marine industries.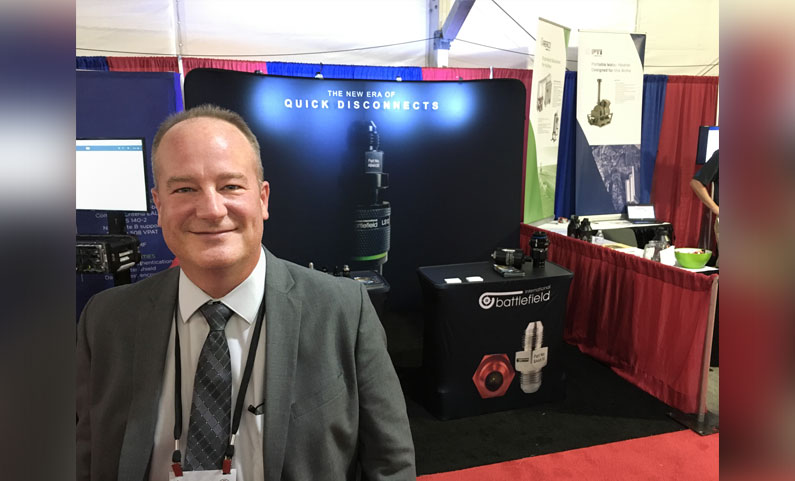 We are pleased to be exhibiting at booth number 2100 in the Modern Day Marine Exposition in Quantico, Virginia from September 25th to September 27th. Marine Corps Base, Quantico, home to the Combat Development Command and the Marine Corps Systems Command, is responsible for setting requirements, developing equipment and systems and purchasing the equipment and systems that the Marine Corps will rely on in the years to come. It is the premier military equipment, systems, services and technology exposition.